Articles
Details

Category: swordpress.com.ng
Published: 15 August 2019
Written by Super User
Hits: 1570
The art of life resembles more that of the wrestler, than the dancer; since the wrestler must ever be ready on his guard, and stand firm against the sudden unforeseen events of his adversary." Roman emperor Marcus Aurelius, "Meditations"
W
hen Zion Shaver's high school wrestling career ended last month, he hugged his coach as the crowd rose to its feet. It's a moment that could very well be the final scene in a movie someday — that's how miraculous Shaver's life has been to this point.
Shaver was born in Columbus, Ohio, in 1997 — without legs. He had caudal regression syndrome, a condition that affects the development of the lower half of the body. He was given up for adoption as a baby, moving from foster home to foster home, from school to school, and he doesn't like to say much more about his childhood than that.
What brings an enormous smile to his face, though, is what's been the steadying force in his life: wrestling. Shaver had begun wrestling as a 2-year-old and kept at it, even as he ping-ponged from one temporary living situation to another.
Fast-forward to what was a whirlwind senior season at Massillon Washington High School in northeast Ohio. As he put together a triumphant 33-15 final year at Massillon, his adoption paperwork finally went through with his mom, Kimberly Hawkins. Hawkins, a longtime foster care provider in Ohio, met Shaver about two years ago and felt compelled to give him a home. In February, the adoption became official, just as Shaver prepared for a postseason push in the sport he loves.
"Wrestling has changed my life to the point where when I come to an obstacle in my life," Shaver said, "I instantly figure out a way to get past it and move on."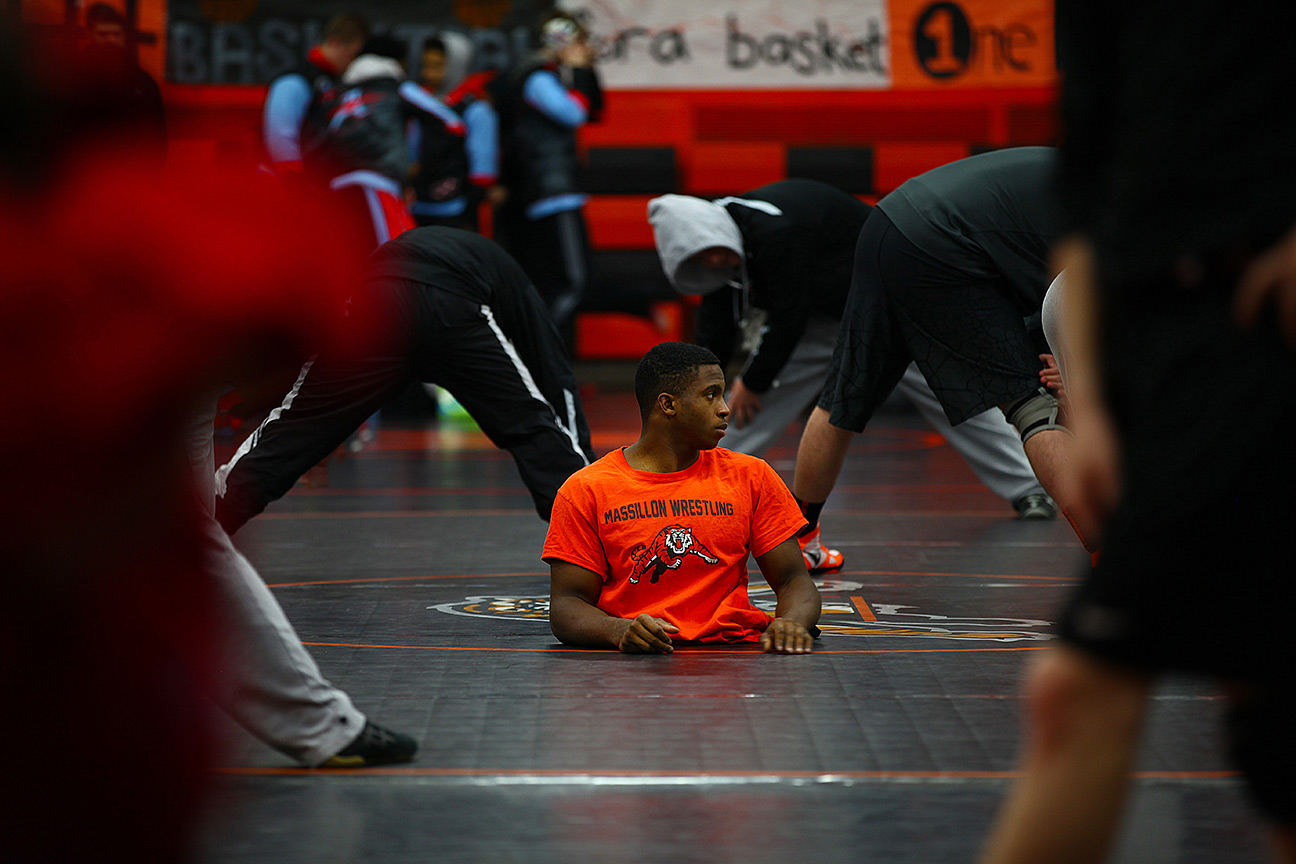 As a child, Shaver (shown here warming up before a tournament this year) read the book "No Excuses" by Kyle Maynard, a congenital amputee who was born with a similar condition. Maynard became a very successful high school wrestler in Georgia and has gone on to a career as a motivational speaker, author and most recently was in national headlines as the first person to crawl on his own to the summit of Mount Kilimanjaro. "I've kinda modeled myself after him," Shaver said. "He's the type of man I want to be like."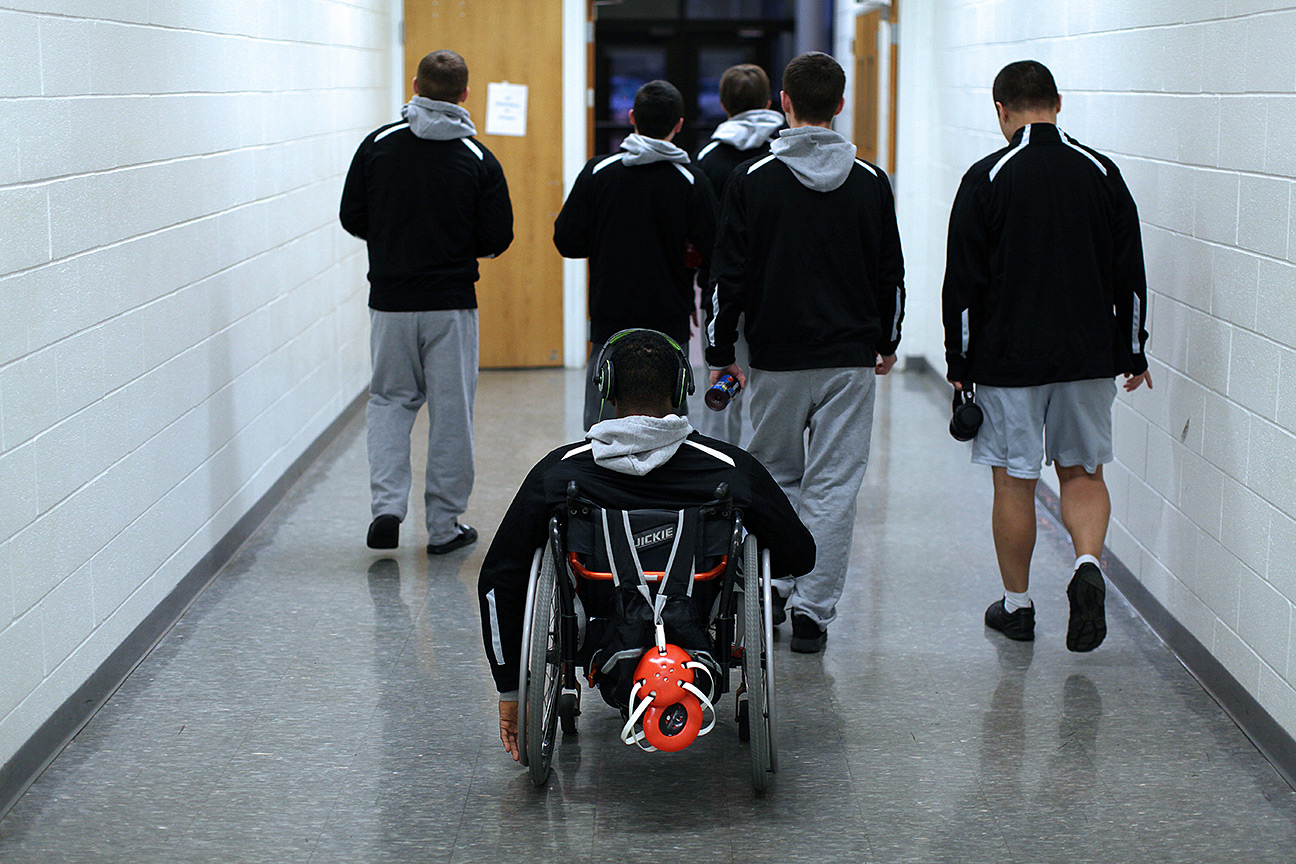 Shaver heads to his school's cafeteria for breakfast with his teammates before the start of the Tiger Invitational at Massillon Washington High School in Massillon, Ohio. "In wrestling, it's all or nothing," Shaver said. "So if I want something, I just have to go for it and give 100 percent effort and hopefully I get it."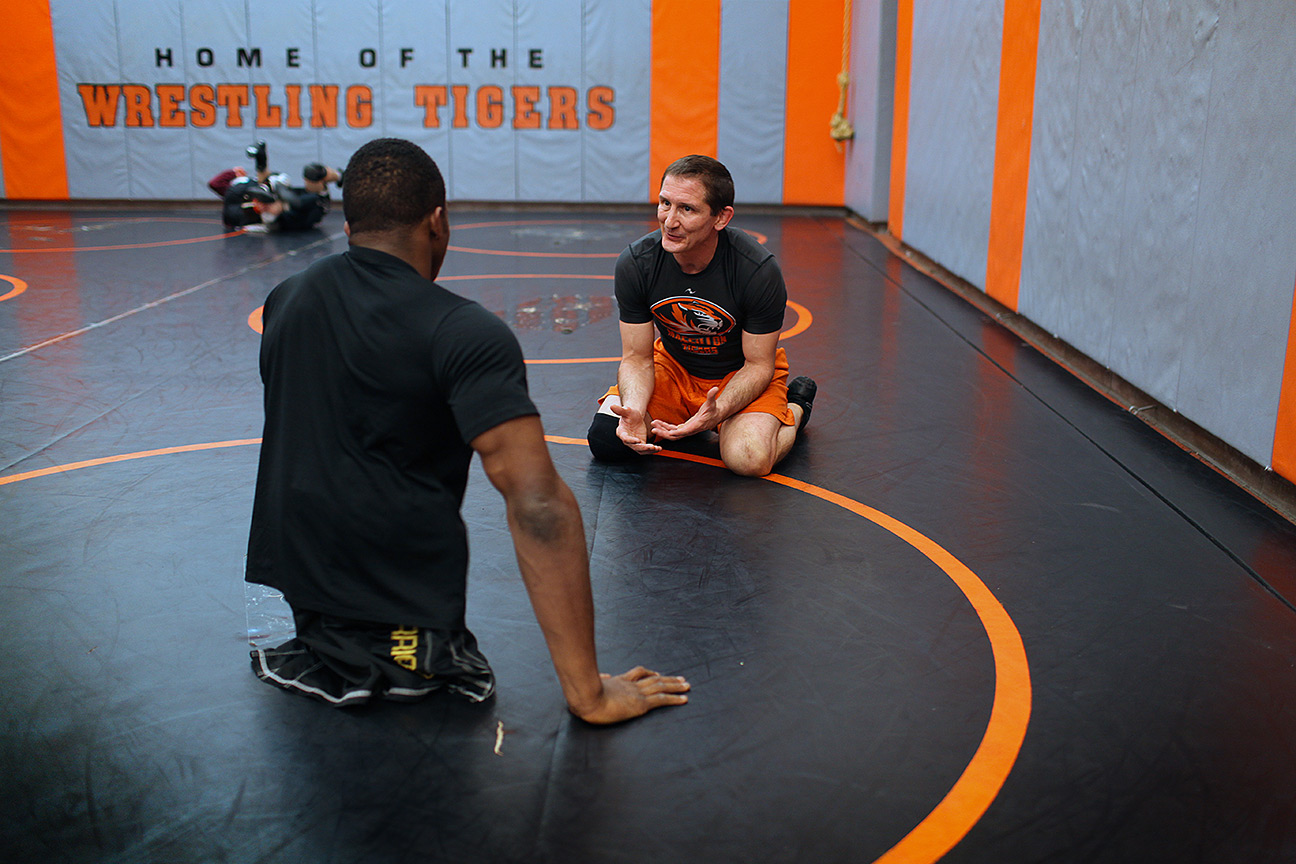 In 22 years as a wrestling coach, Massillon's Gil Donahue (orange shorts) said he's never seen anybody like Shaver. "It made me look at coaching in whole new perspective," Donahue said. "How do you coach a kid with no legs? We experimented with Zion throughout his career at Massillon. We found out what techniques made him successful and what techniques he could not use. We began to exploit his positives and rigorously drilled the techniques he could use with his condition. And that's how Zion's wrestling style was born."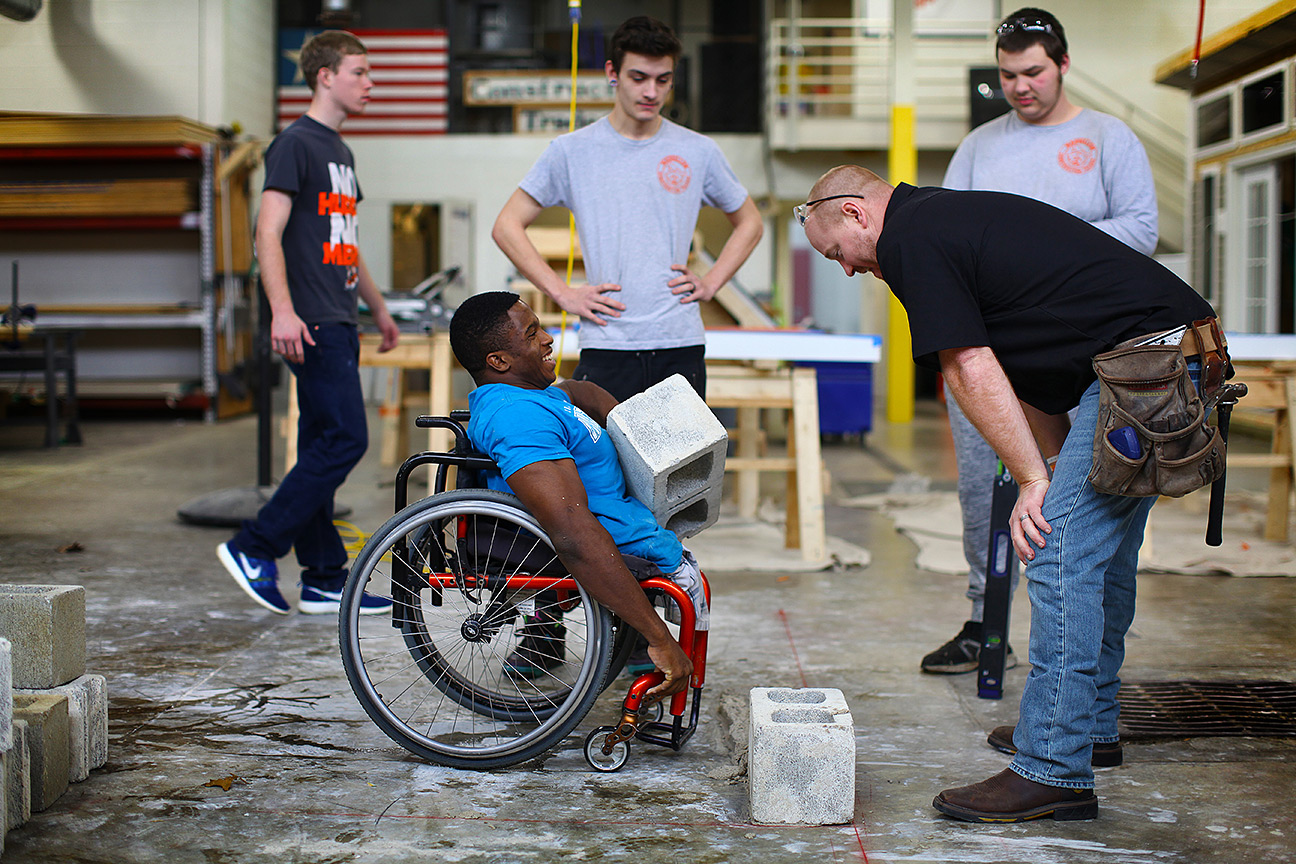 Shaver jokes with his construction trades teacher, Vaughn Mohler, right. After graduating from Massillon, Shaver plans on attending Kent State to study architecture — and yes, he hopes to join the Flashes wrestling team.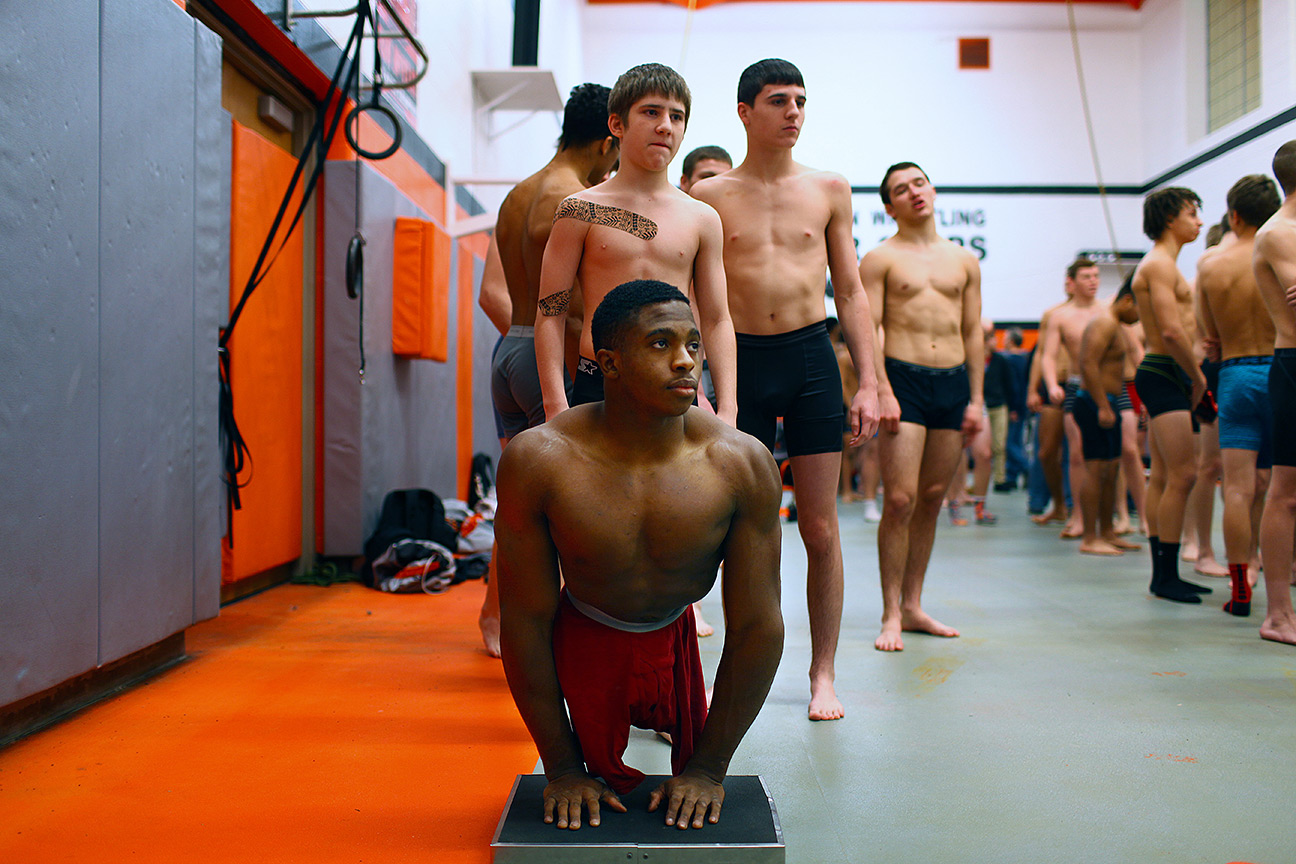 Shaver weighs in at sectionals, the first round of Ohio's wrestling postseason. He weighs around 88-90 pounds but wrestled in the 106-pound class, the state's lightest weight division.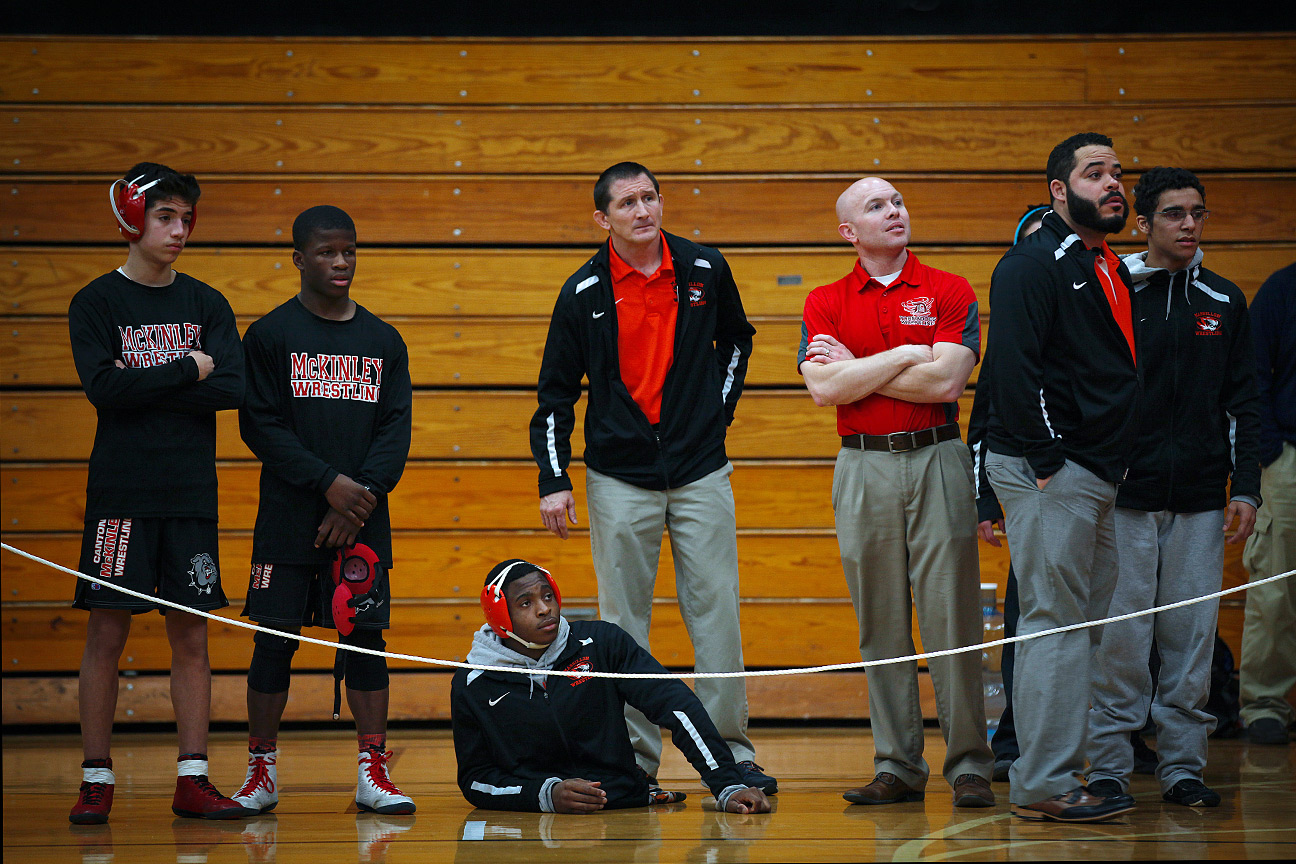 Shaver waits with his coach, Gil Donahue, before hitting the mat for his second match during sectionals. Shaver says Donahue has been tough on him, even when Shaver was struggling earlier this season. "He got me to push myself harder to get the outcome I wanted in my matches," Shaver said.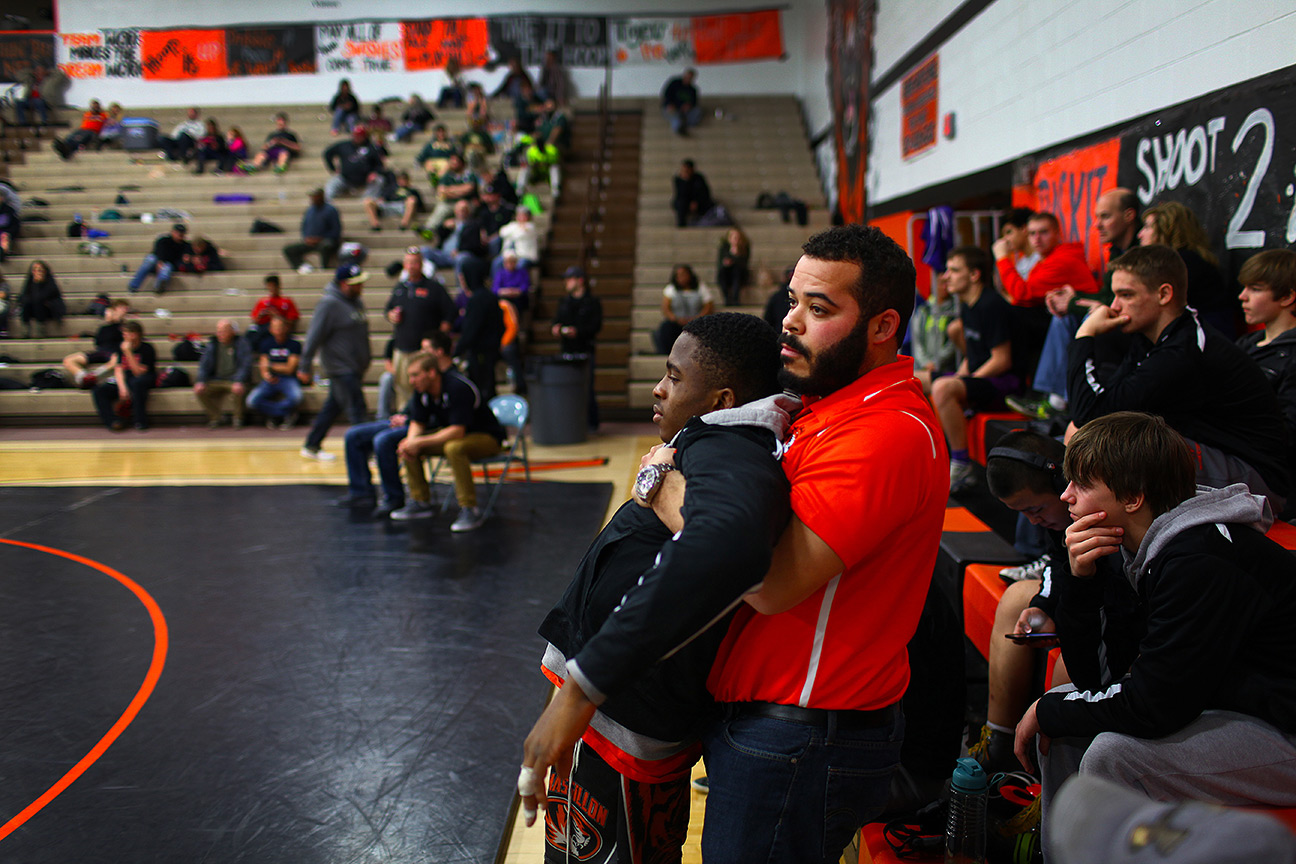 Assistant coach Perry McGhee stretches out Shaver before a match at the Tiger Town Invitational in their home gym at Massillon Washington High School.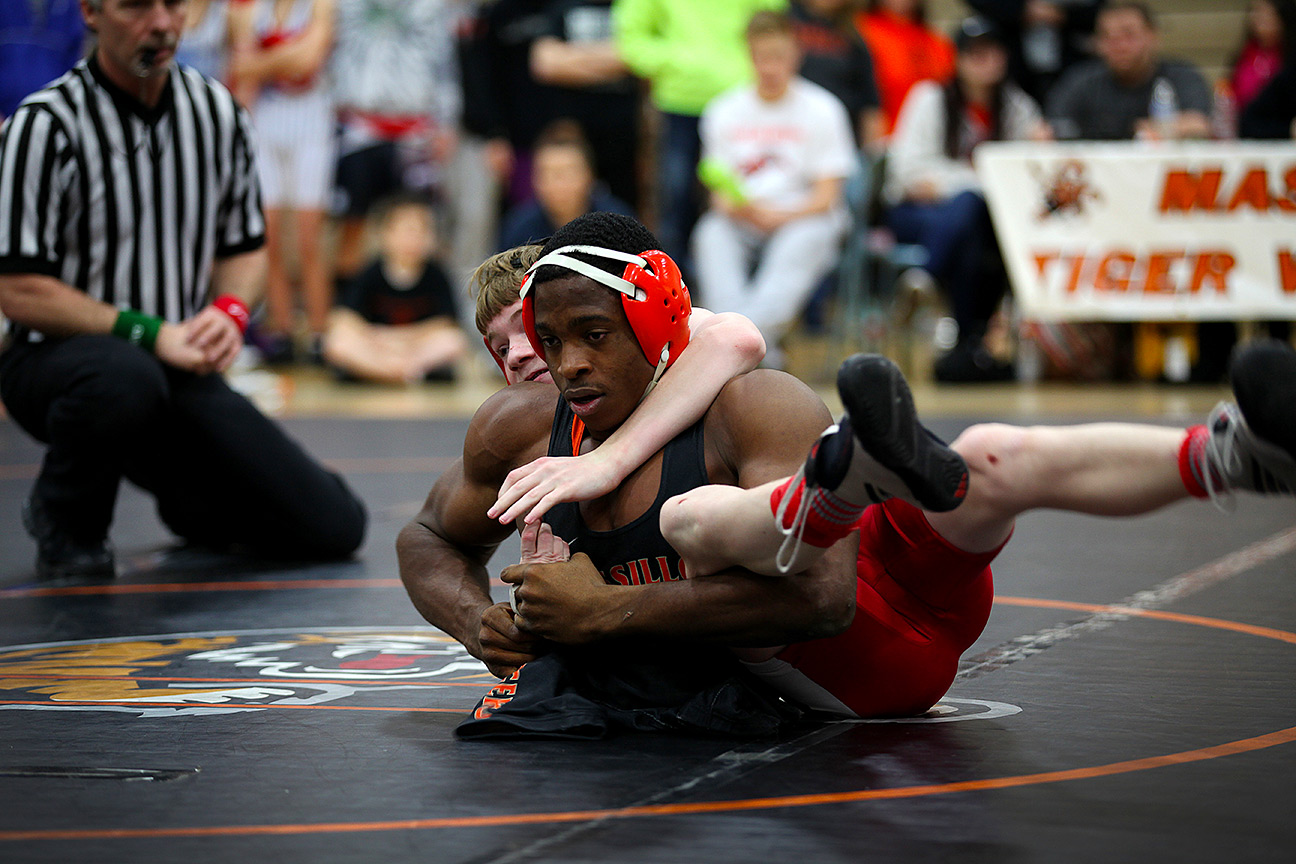 At around 90 pounds, Shaver was undersized in the 106-pound weight class, but he was, pound-for-pound, one of the strongest wrestlers on Massillon's team.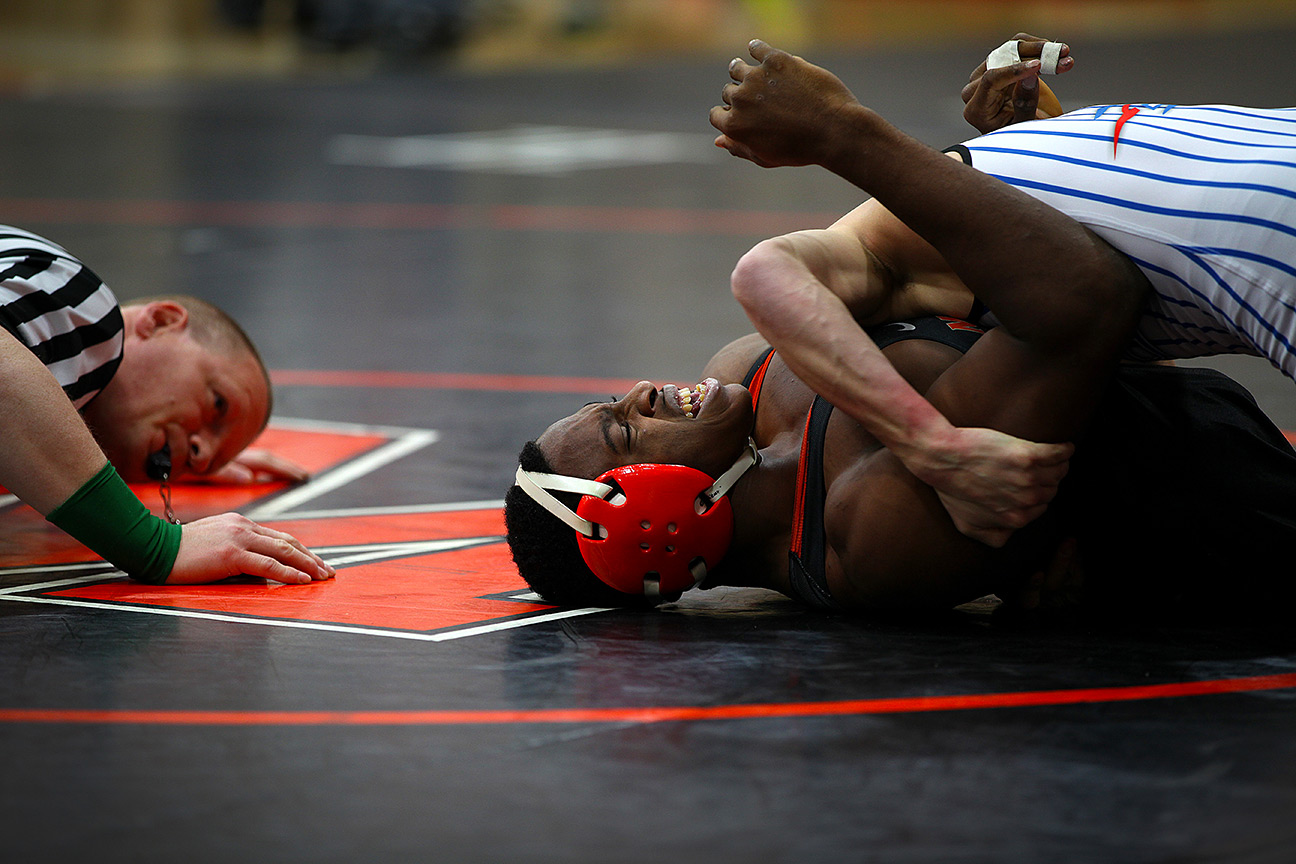 Shaver got in trouble and nearly pinned in this match but fought off his back and eventually won on points.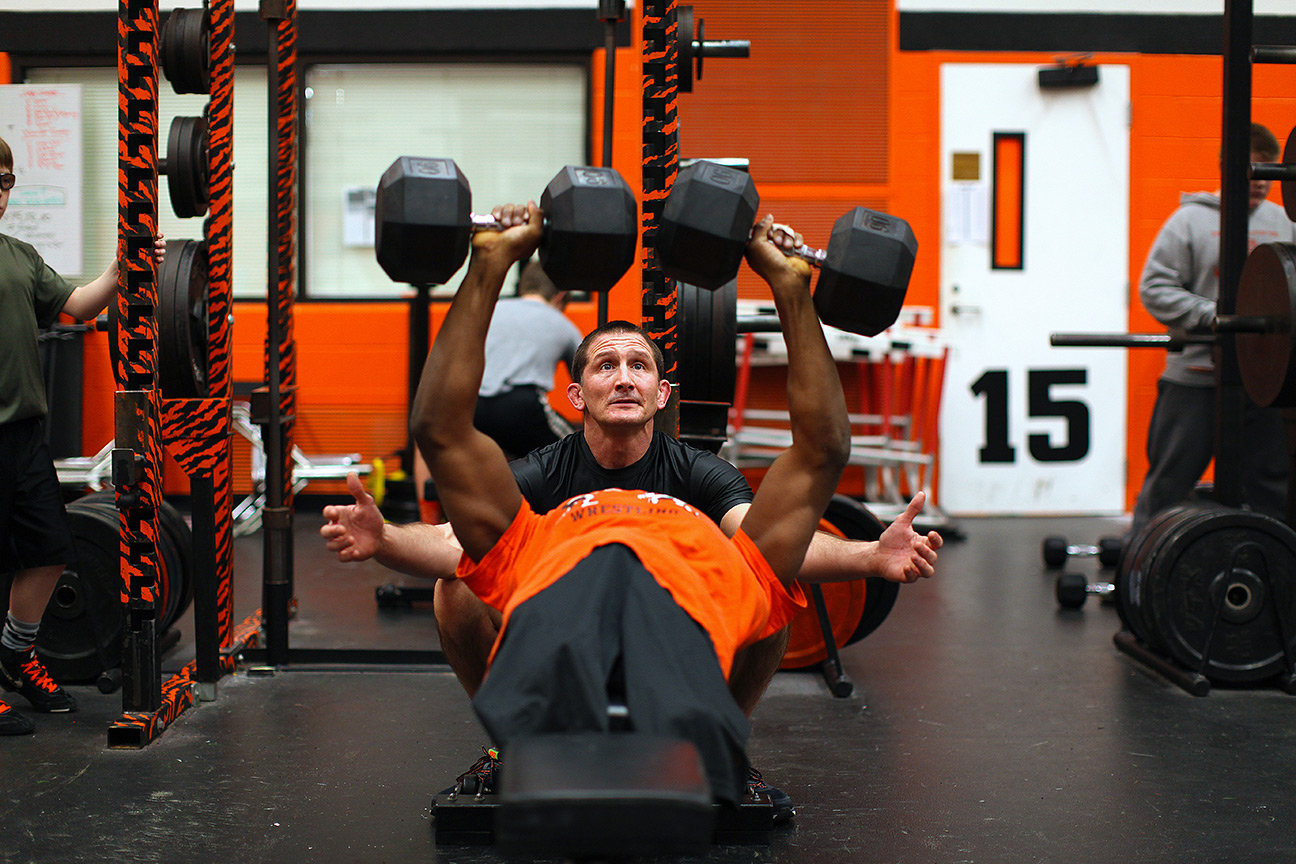 Donahue spots Shaver as he does 90-pound dumbbell chest presses, an amazing show of strength for someone who weighs around 90 pounds. Donahue said Shaver is the strongest athlete he's ever coached.
"He is an amazing person who has changed the way I look at life because of his positive outlook. It is hard to ever be in bad mood when you are in the presence of Zion."

COACH GIL DONAHUE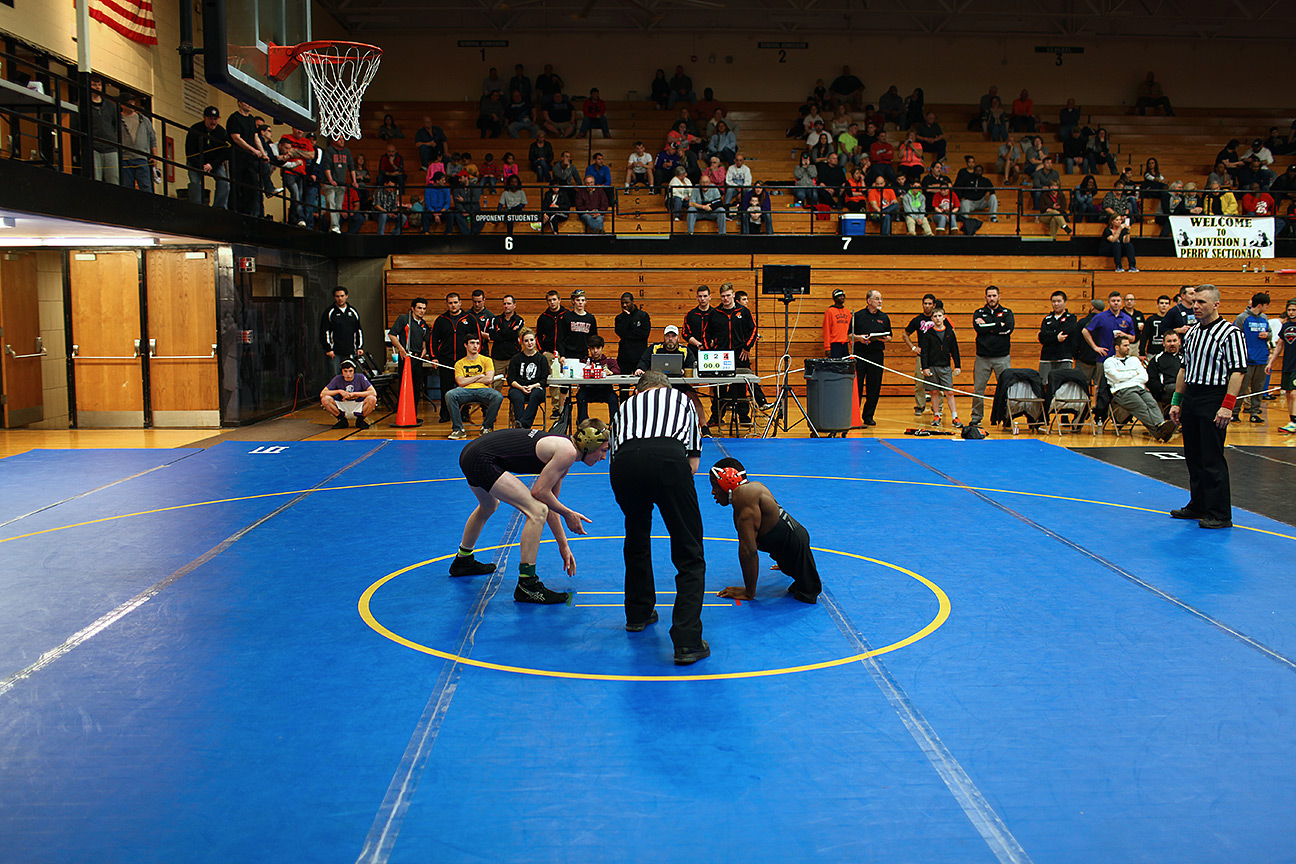 Shaver competed at Massillon under the same rules as every other Ohio high school wrestler, with one exception. His coaches wrote a letter to Ohio's state athletic association and asked for an exemption allowing Shaver to always start from the neutral position, seen here.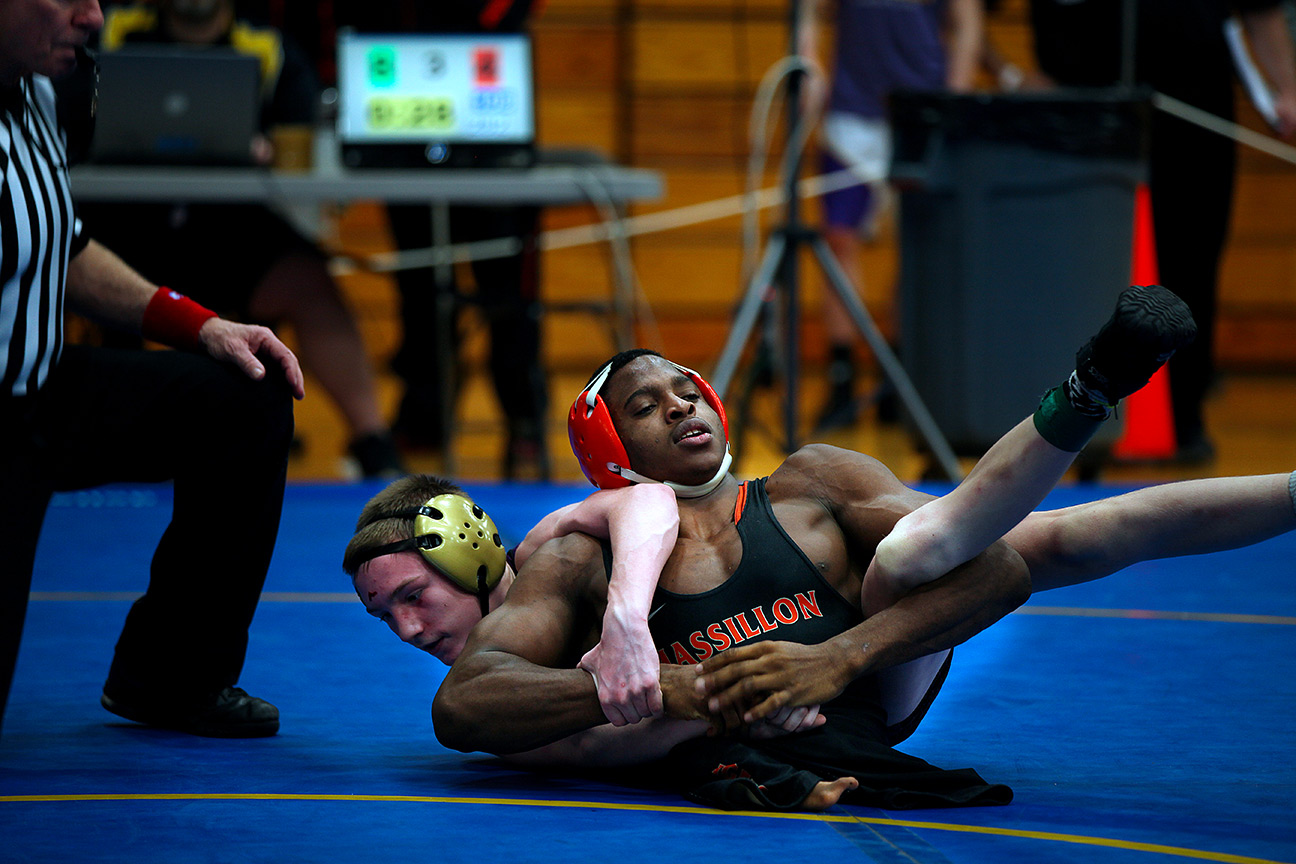 At sectionals, Shaver weaved his way through the bracket and qualified for districts.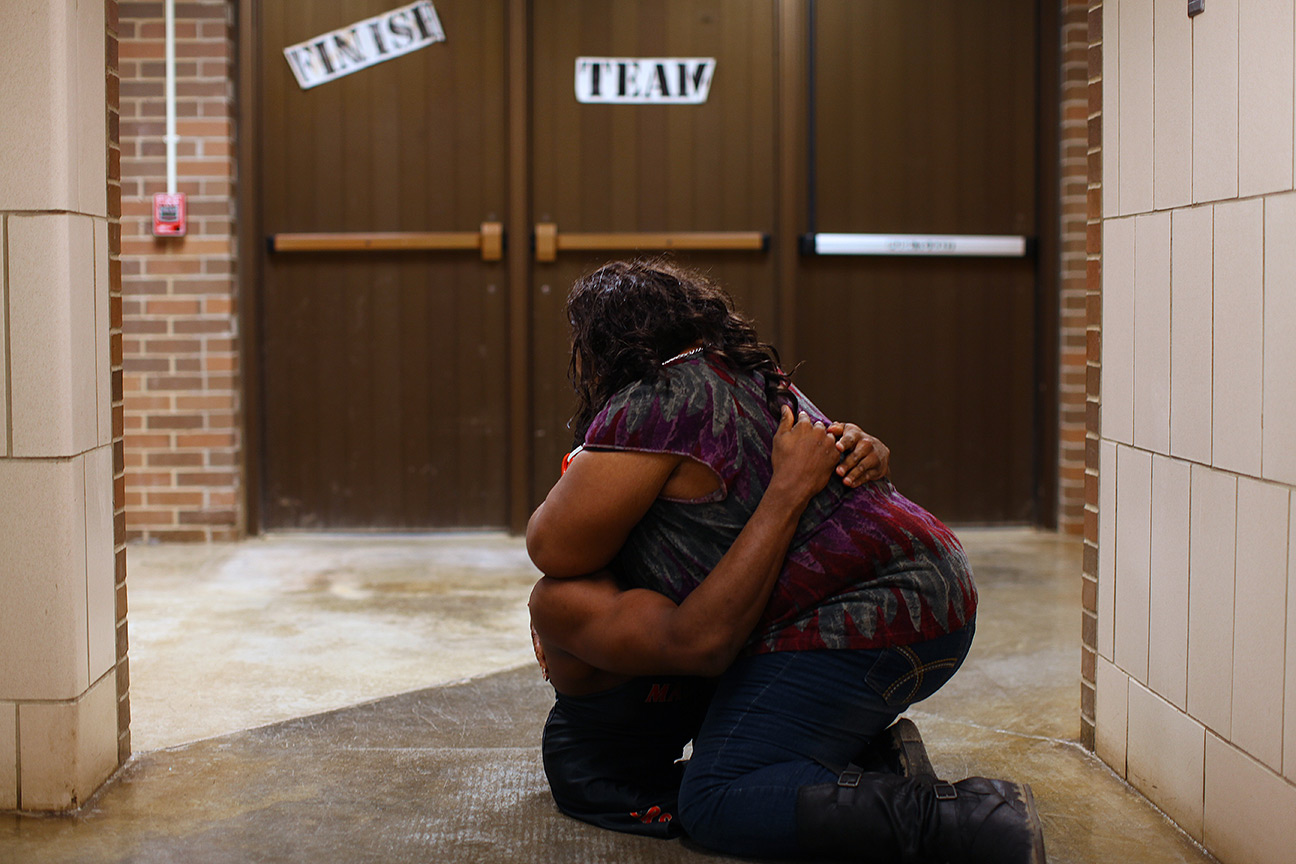 After Shaver qualified for districts, he got a hug from his adopted mother, Kimberly Hawkins. "Zion is an overcomer, an inspiration to many," she said. "We have a unique and special bond."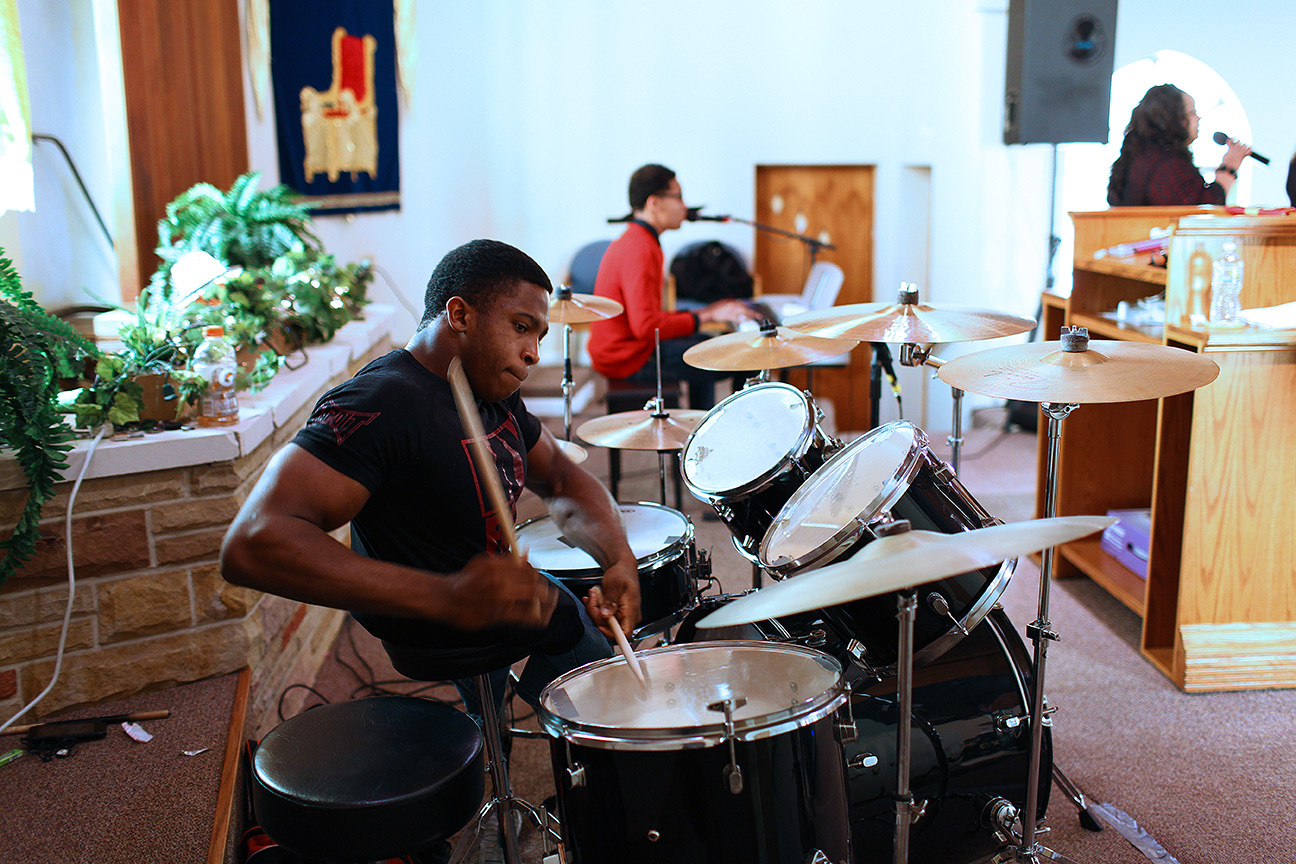 Shaver does more than just wrestle. He is also the lead drummer at his church, Breath of Life Tabernacle Church in Massillon. Music is a second passion for Shaver, who also excels at playing the trumpet and sings in the school choir.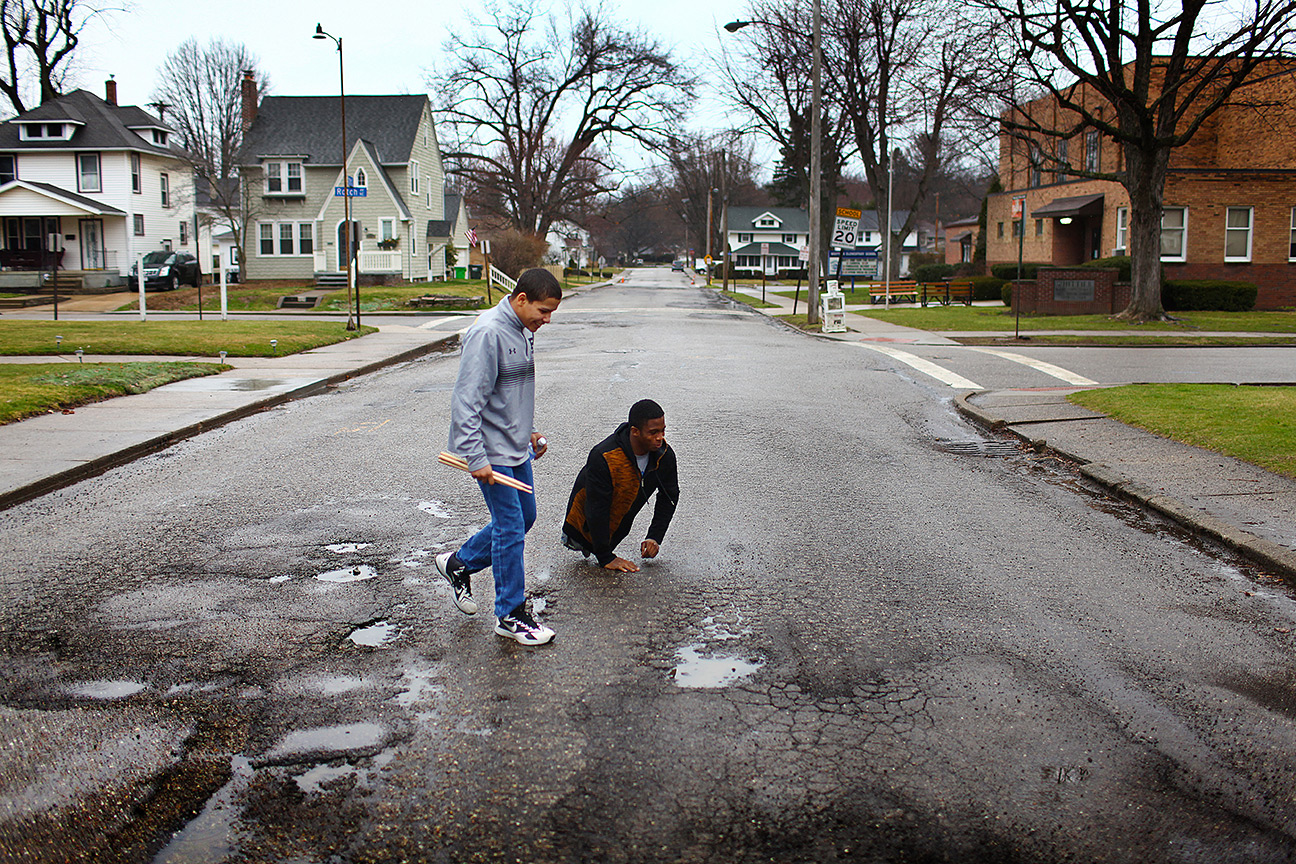 Shaver and his best friend, Darese Sparkman, a wrestler at nearby Perry High School, head home after church to play video games and hang out. "He's the kind of friend I would do anything for," Shaver said.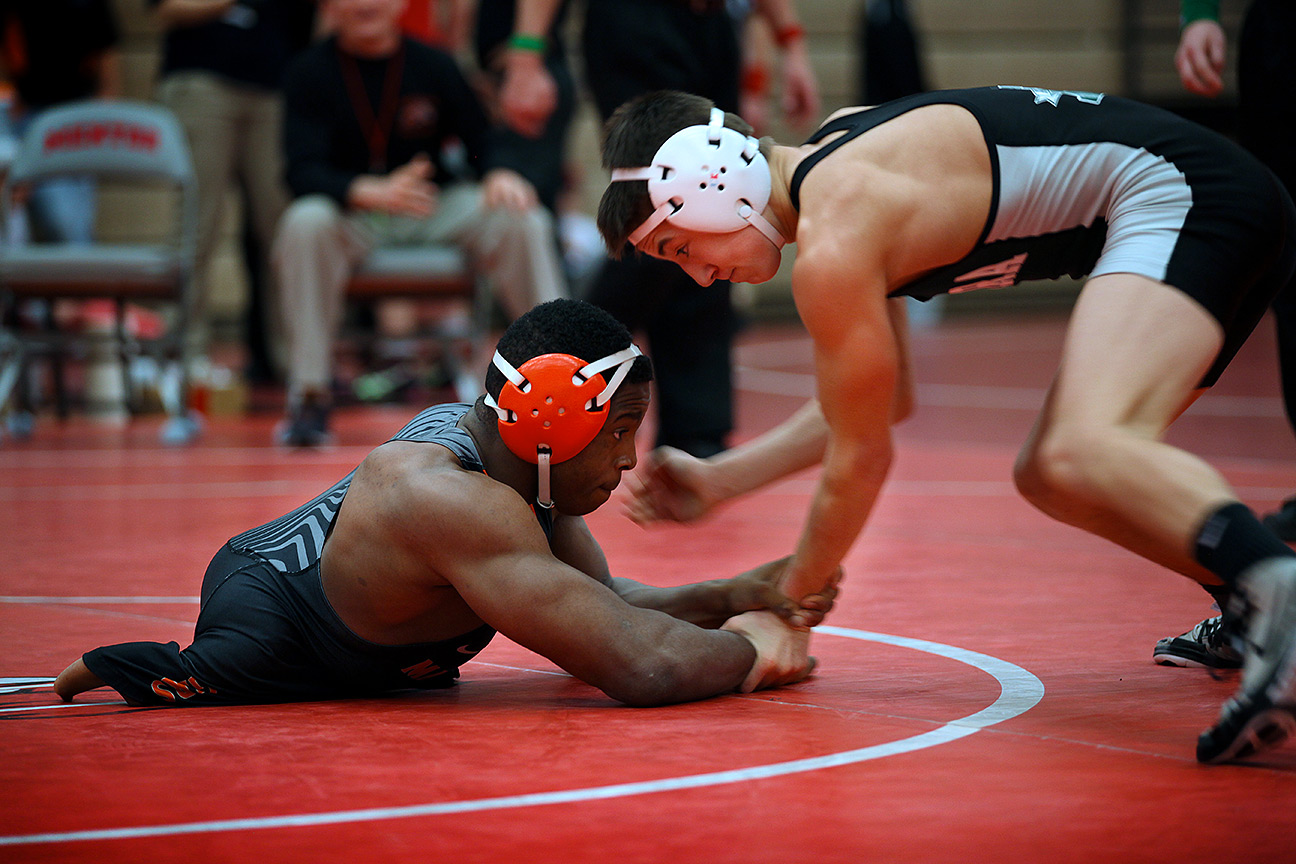 At the district tournament this year, Shaver would face some of the best wrestlers in one of the nation's best states. He battled to the consolation quarterfinals before losing his second match of the double-elimination tournament, ending his season and his high school career.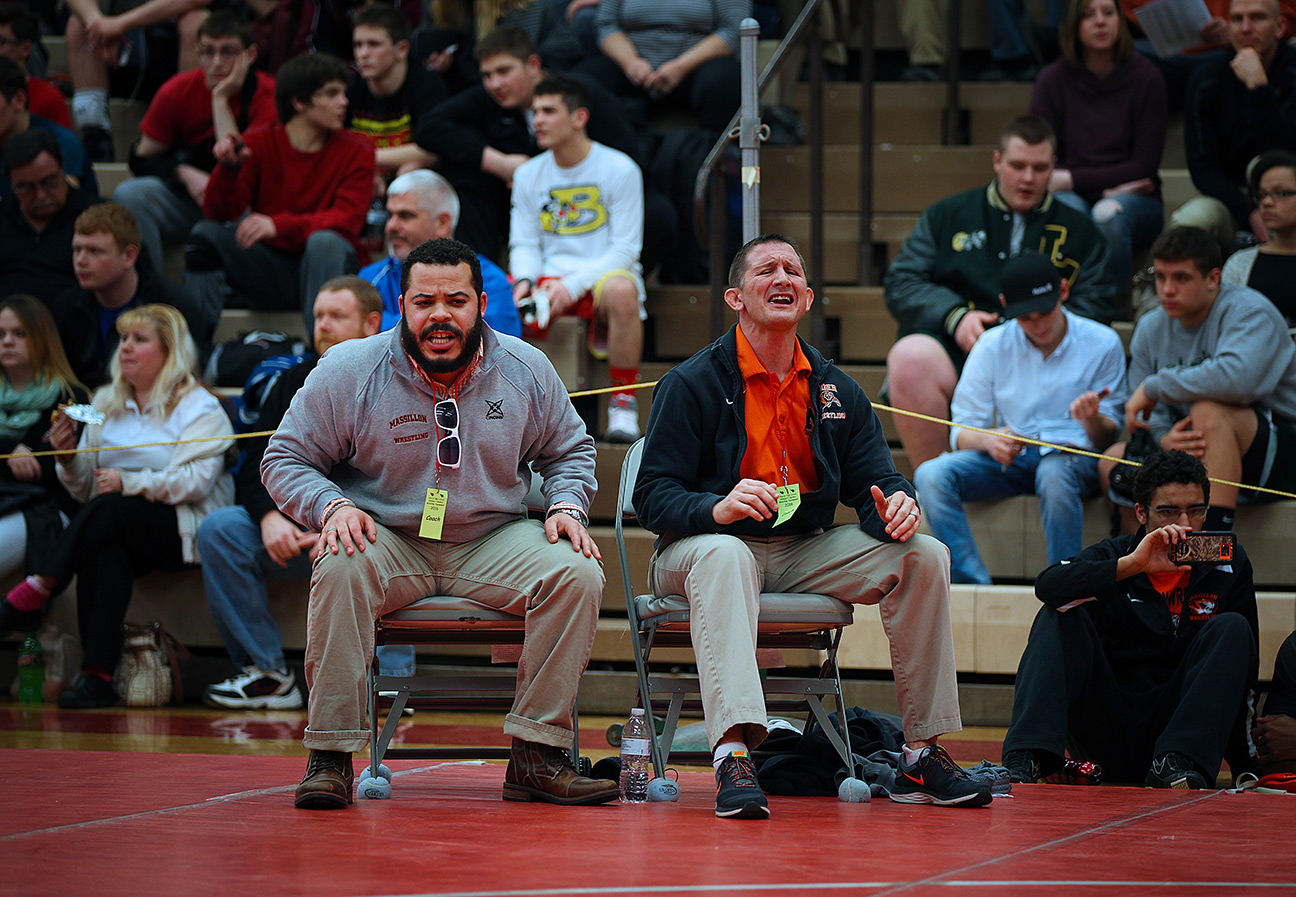 Donahue (right, orange shirt) and assistant McGhee bark instructions to Shaver during one of his district matches. Donahue concedes that he rode Shaver hard throughout his Massillon career, but the senior leaves the program as one of Donahue's proudest pupils. "Coaching Zion has had a major impact on my life," Donahue said. "He is an amazing person who has changed the way I look at life because of his positive outlook. He has a unique personality; he always sees the positive in any situation. It is hard to ever be in bad mood when you are in the presence of Zion."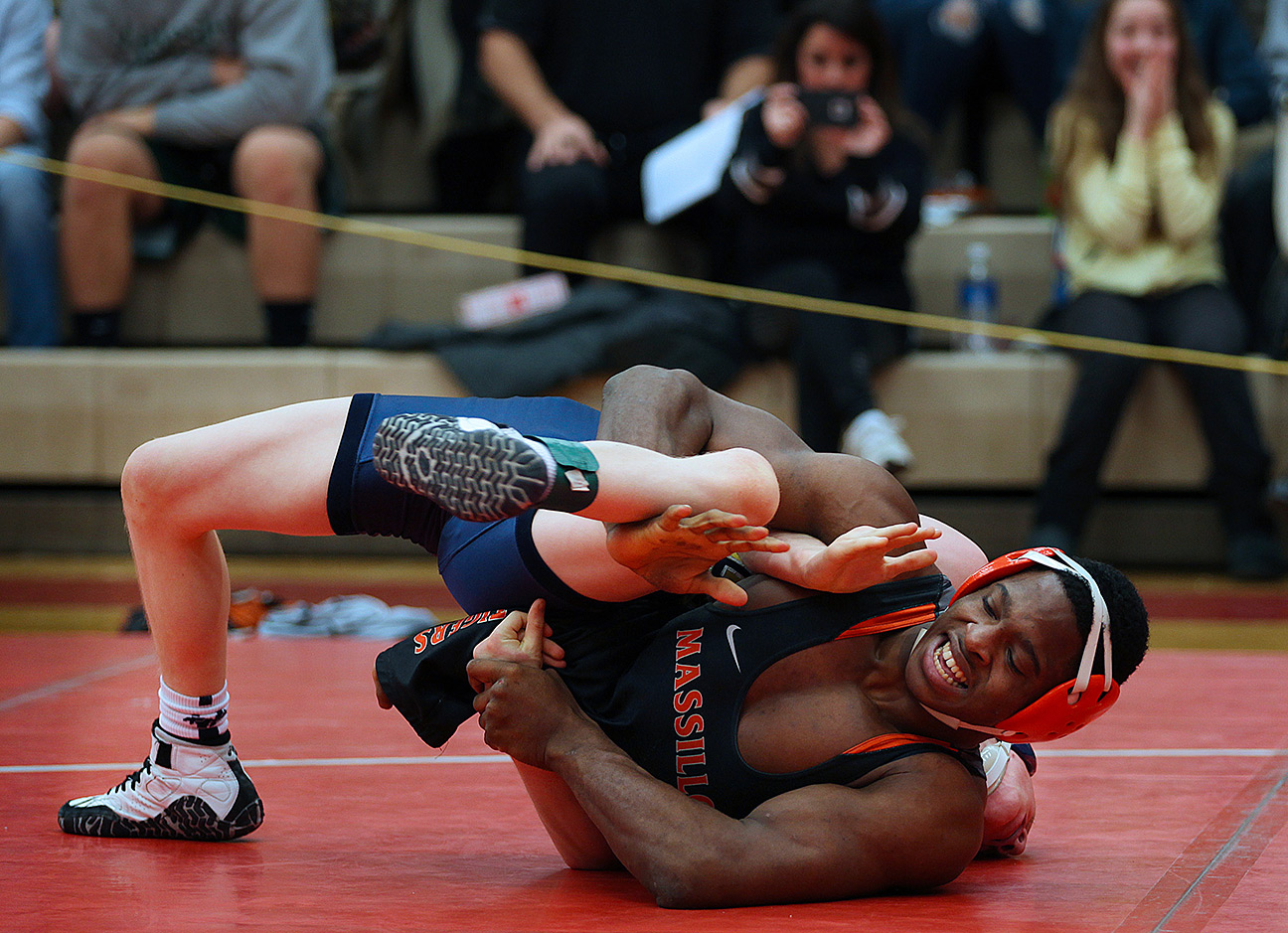 Shaver started the 2016 season 20-4 but then ran into some of his toughest opposition in the Ohio postseason. The state always ranks among the best in the country, and this year was no exception. Shaver finished 2016 with a 33-15 record, advancing to districts before being eliminated.
"Zion is an overcomer, an inspiration to many"

KIMBERLY HAWKINS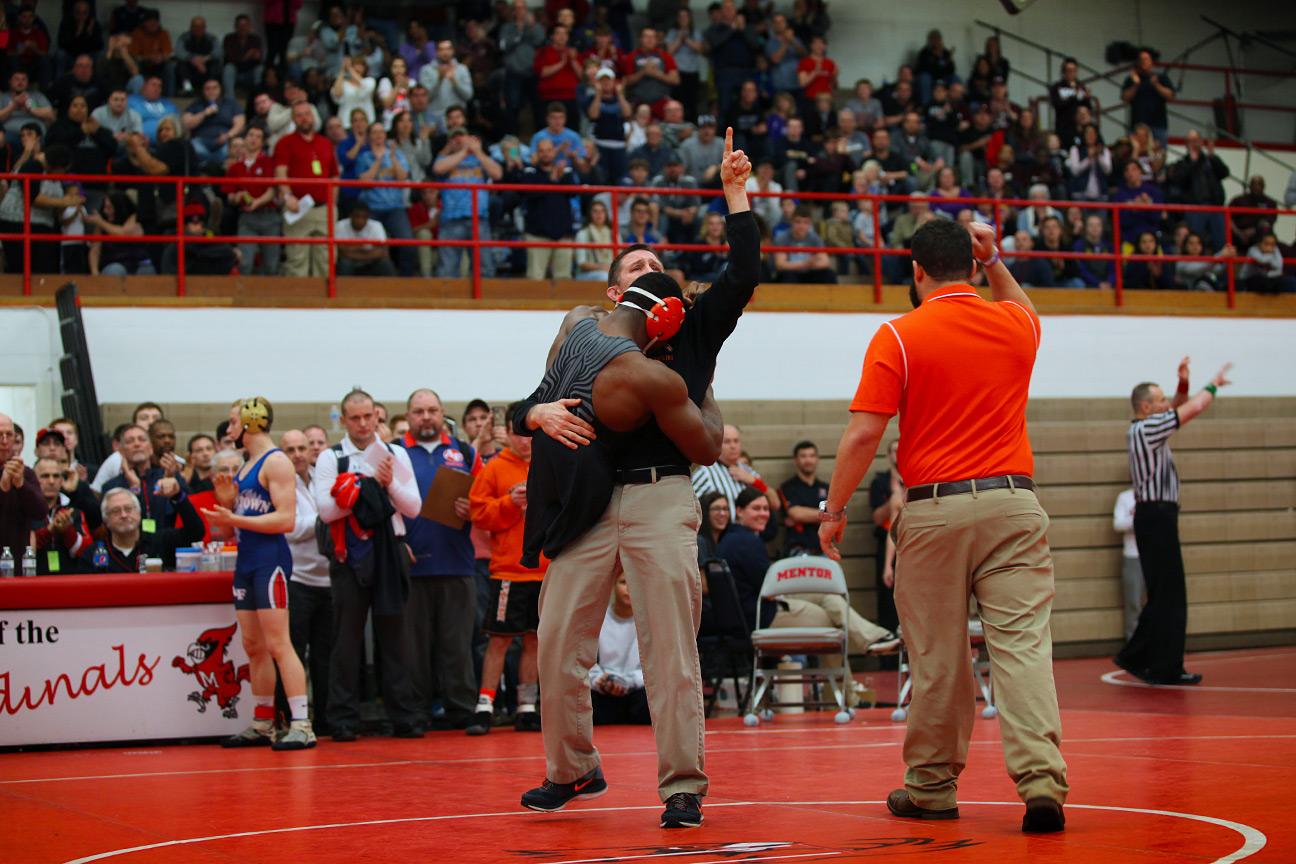 Shaver's career ended with a loss at the district wrestling tournament. And as Donahue hugged him, the crowd at Ohio's Mentor High School rose to its feet for a standing ovation.
Nick Vujicic, Born Without Arms and Legs, Inspires Millions. … For the past 15 years, the Australian-born Vujicic, whose lack of arms and legs is the result of an extremely rare congenital condition called Tetra-amelia syndrome, has used his humor and faith to inspire millions of people.
Read more http://swordpress.com.ng/2019/08/15/born-without-legs-the-unbelievable-story-of-high-school-wrestler-zion-shaver-exscuse-me-what-is-your-excuse/